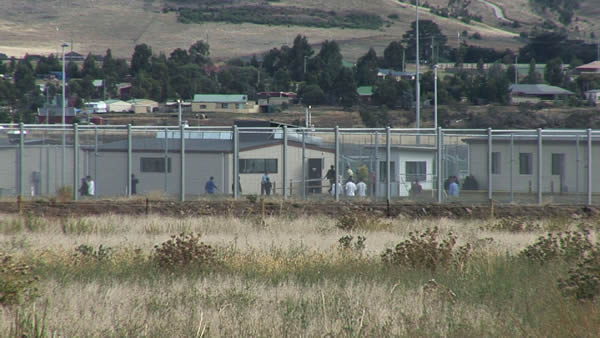 There are a variety of national organisations in Australia who are campaigning to end the indefinite and mandatory detention of boat arriving asylum seekers.  They are also putting pressure on the government to close the offshore processing centres on the islands of Manus and Nauru in the remote Pacific.
If you would like to see the 90 day detention limit & other Australian Immigration Detention Network parliamentary enquiry recommendations adopted – that allow asylum seekers the dignity and right to live in the community and not be subjected to long term and potentially lifelong mental health damage in detention, please become involved.  The following organisations are actively engaged with his issue:
Amnesty International
Amnesty International are currently running a Rethink Refugees' campaign.  They have plenty of suggestions on ways to become engaged and they have over 130 Amnesty groups within Australia. Amnesty are actively putting political pressure to end indefinite detention of asylum seekers and close the offshore processing centres at Nauru and Manus Islands.
Phone 1 300 300 920
The Refugee Council of Australia
The Refugee Council of Australia [RCOA] is the national umbrella body for more than 140 organisations working with refugees and asylum seekers.  It is actively involved in new research, policy development, information and representation on refugee issues.  The 'A Just Australia' campaign is managed by the RCOA and the core mission of the campaign is to campaign for positive changes to government policy on refugee and asylum seekers.
Email: info@refugeecouncil.org.au
Chilout
ChilOut are a not-for-profit community group who seek to increase public awareness by providing accurate information showing what is happening to children inside our immigration detention centres.
Oxfam Australia
Oxfam's 'Refugee Realities' is a project designed to educate the Australian public about the rights of people affected by crisis and conflict, and the experiences of refugees around the world.
The International Detention Coalition
The IDC is an international coalition with a membership base of more than 250 non-governmental organisations, faith-based groups, academics, practitioners and individuals working in 50 countries globally. Coalition members research, advocate and provide direct services to and on behalf of refugees, asylum-seekers and migrants.
The IDC advocates for greater respect for the human rights of detainees; this includes preventing and limiting the use of, seeking alternatives to, and using the least restrictive forms of, immigration detention.
The Refugee Action Coalition
The Refugee Action Coalition Sydney (RAC) is a community activist organisation campaigning for the rights of refugees in Australia since 1999. They oppose mandatory detention and offshore processing, and campaign for refugees to be welcomed in Australia.